Kansas City Deaerator Co and Kansas City Heater Co. Trays & Spray Valves
Kansas City Deaerator Company Trays and Spray Valves.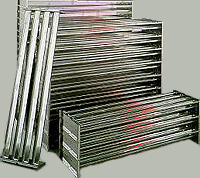 430 SS TRAYS
(SKU #XXXXXX)
430 SS Riveted trays in accordance with the HEI Heat Exchange Institute. 37″ 30″ 24″ 18″ Standard Sizes.
Price: $ Call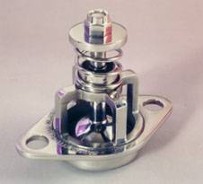 316 SS Two Hole Spray Valve
(SKU #XXXXXX)
316 SS two Hole Spray Valve. Must advise Size Small or Large. Narrow-Medium and Wide Angles.
Price: $ Call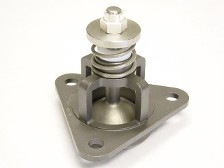 Elliptical Flexite Manway Gaskets
(SKU #XXXXXX)
12″x16″ and 14″x18″ Flexite Manway Gaskets.
Price: $ Call