Deaerator Solutions, LLC is a leading supplier of Deaerator parts for Power, Commercial and Industrial plants worldwide. We offer a selection of replacement parts for most manufacturers.
The Deaerator Experts
A Deaerator is designed to remove oxygen from the water used in plants and factories such as, utility plants, paper mills, and chemical plants. As leading experts in the Deaerator industry, KCDC combines our knowledge and experience to help you optimize your production facilities. Our involvement in ASTM, NACE and EPRI, keeps KCDC at the cutting edge of Deaerator design.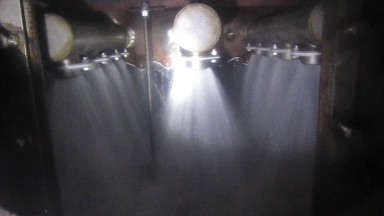 Deaerator Parts
Attain optimum performance from your deaerator with our high quality Deaerator parts. Our deaerator expertise services and parts will help you improve your Deaerator performance. We offer parts from a variety of manufacturers, even from companies that are no longer in business.
Deaerator Solutions, LLC offers these accessories and parts for your deaerator:
Trays
Controllers
Relief Valve
Water Boxes
Spray Valves
Control Valves
Thermometers
Transmitters
Level Switches
Gauge Glasses
Tray Enclosures
Pressure Gauge
Overflow Control